Original post
Photos of Paul, Linda and family supporting vegetarian causes.
Launch of Linda's vegetarian burgers, 1991
Publicity photo for "Meat Free Monday," June 2009


Photo credit: paulmccartney.com
Paul with Mary, Stella and James, and Yoko Ono, and others unidentified, for launch of "Meat Free Monday," June 2009.

Paul with Japanese "Meat Free Monday" campaign group, 2015


Photo credit: MJ Kim/MPL
Paul and daughter Mary in publicity photo for Linda McCartney Foods (Meat Free vegetarian)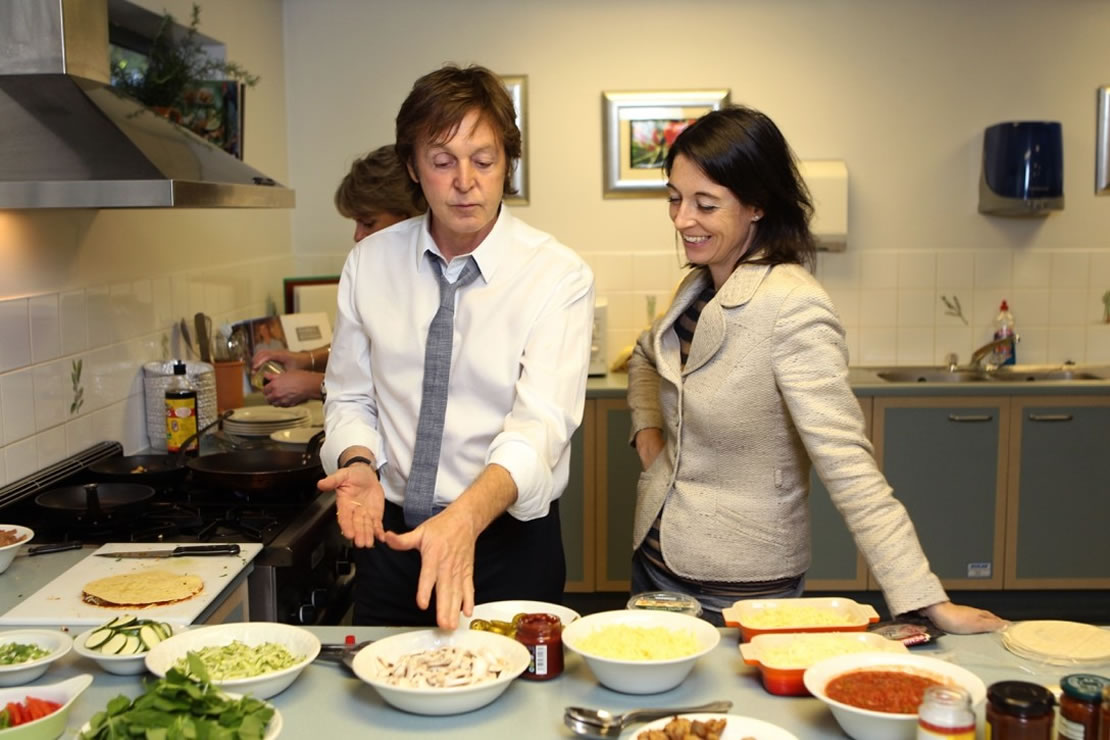 http://www.lindamccartneyfoods.co.uk
Paul and daughters Mary and Stella with managers and workers at Linda McCartney Foods. Linda would be so very proud!


http://www.lindamccartneyfoods.co.uk
Paul with Vanessa and Lavender, calves that were taken in by Linda after their mother died.  They became family pets.  (See this video at  https://www.youtube.com/watch?v=weWdqGq1Cd8 where Linda tells their story.)  
Paul, Linda and family with their animal friends (1974?)
Photo of pet geese, taken by Linda at the McCartney home in Scotland, 1982
Photo credit: lindamccartney on Instagram
If you're wanting to go veggie, and trying to cook healthy meals, these are photos of some of Linda's cookbooks that are available.  (Check with your favorite bookstore or amazon or ebay to purchase.)