JUNE 07 - Groupama Stadium, Lyon confirmed
Original post
PRE-SALE TICKETS COMING SOON - PASSWORD: PMFRANCE
Does anyone know the ticket prices?
5th-beatle wrote:

Does anyone know the ticket prices?
CARRE OR : 144,50€CAT 1 PELOUSE : 144,50€CAT 2 PELOUSE : 122,50€CAT 1 : 122,50€CAT 2 : 95€CAT 3 : 67,50€
I'll be there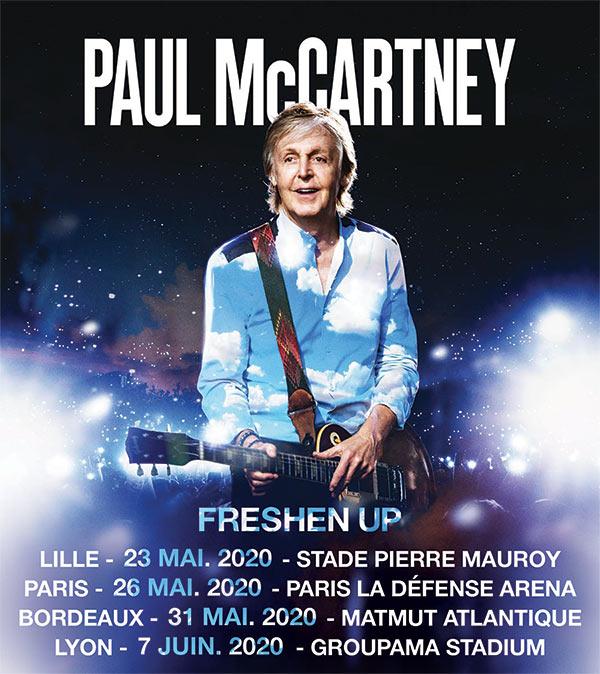 Thanks to info provided by member "nobodytoldme" on another thread, we now know that this concert has been cancelled:
PAUL MCCARTNEY : CONCERT PROGRAMMÉ LE 7 JUIN ANNULÉ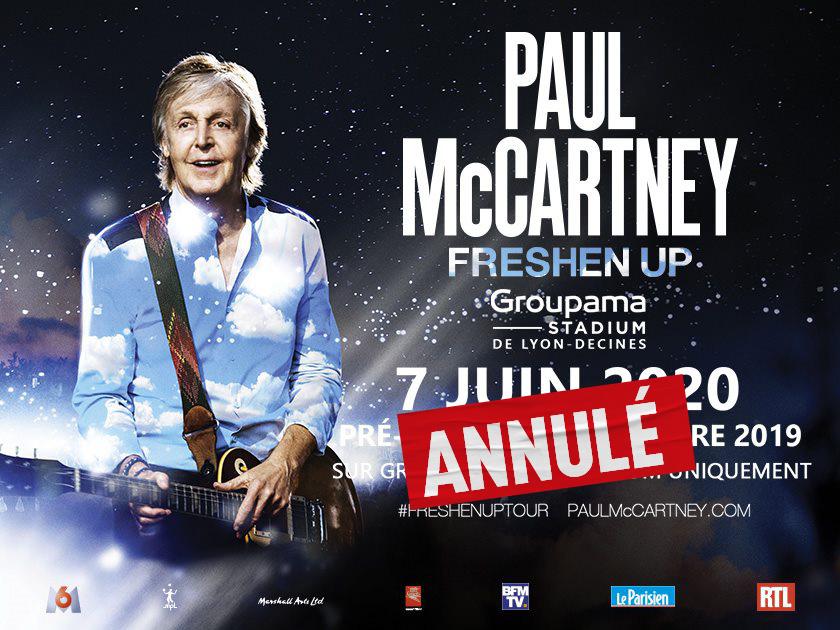 Here is the press release (in French) from the Groupama Stadium website. According to them, refunds will be issued to all customers:
Télécharge le communiqué de presse ici
Meanwhile, Ticketmaster France has sent an e-mail about the cancellation:
Bonjour,
Vous avez réservé vos billets pour Paul McCartney au GROUPAMA STADIUM par l'intermédiaire de nos services et nous vous en remercions.
Nous vous prions de prendre connaissance de la communication suivante de la production:
Depuis que le Coronavirus s'est installé dans toute la France et dans le monde, nous avons partagé et suivi les conseils de chaque gouvernement en ce qui concerne les progrès de cette terrible maladie, qui, nous le savons, nous a obligé à annuler les concerts que nous attendions depuis si longtemps. Nous avons examiné les possibilités de trouver des périodes de tournée alternatives dans le calendrier de Paul, mais cela ne sera pas possible en raison des nombreux engagements en cours de Paul.
Les modalités de remboursement seront prochainement connues et nous ne manquerons pas de vous tenir informés.
------------------------------------------------------------------------------------
Hello,
You have bought tickets for Paul McCartney at GROUPAMA STADIUM through our services.
Please take note of the following information from the production:
The Covid 19 being installed throughout France and in the world, we shared and followed the advice of each government regarding its evolution, which we know, forced us to cancel the concerts that we were impatiently awaiting . So long.
We have explored the possibilities of finding alternative tour periods in Paul's calendar, but this will not be possible due to his many ongoing engagements.
We'll keep you informed on the refund policy as soon as possible.
I got a full refund from ticketmaster.fr last week after having filled out the above mentioned form